Portland area Law Firms and Companies.....
Give us a try!
Count on Guaranteed Subpoena Service in Portland when your client is demanding fast results and your firm warrants a proven, professional and cost effective process serving firm.

We consistently exceed client expectations by delivering results that are second to none, but not at the expense of VALUE!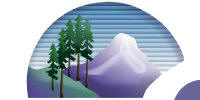 Member of the Oregon Association Of

Process Servers (OAPS)


2007 Board Member


Services we provide:



1.

Process Serving



2.

Court Filings





3.

Document

Retrievals



4.

Skip Tracing (on cases
submitted for service)



5.

Rush Service



6.

Priority Service



Additional services available, Please call for details.





Guaranteed Subpoena Service is a company that specializes in finding people and getting legal papers served. If you are from outside of Oregon our process servers cover the entire state.


Proud member of the

National Association

of Process Servers

"Guaranteed Subpoena Service prides itself on
providing cost-effective, professional service,
done in a timely manner".